A Candidate
Doug La Follette: Democratic candidate for secretary of state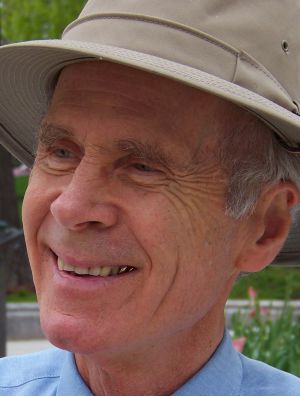 Greetings. I am Doug La Follette and I am asking for your vote on Nov. 8 for secretary of state.My qualifications include:— college chemistry teacher— owner/operator of a successful small business— state senator representing the Racine/Kenosha area— deputy director of the Mid-American Solar Energy Center— public affairs director for the Union of Concerned Scientists a national nonprofitPlease check my website for much more: douglafollette.com As Wisconsin secretary of state I modernized the office and made it one of the leading SOS offices in the nation until Republican governors, my opponent's party, removed many responsibilities — making Wisconsin different from the rest of the country and hurting our business climate.

This November is going to be very critical for the state of Wisconsin and for our nation as a whole. Reelecting Governor Evers and getting rid of Ron Johnson are high priorities, but the Secretary of State's office is coming into focus as the newest battleground to save democracy. Republican candidates like Amy Loudenbeck have proposed stealing power over elections and concentrating them in the office in the hopes that they can use it to tilt the results of the next presidential election.
It's more important than ever that we elect a Democratic Secretary of State and I have the track record to do it. I've overseen the office under democratic and republican administrations and if you give me the chance, I'll make sure to keep the Republicans' hands off the elections commission. I recently did an interview with the Washington Post that further delves into the subject.
That's why I'm prepared to run for reelection, but I need your help to do it. I need 3,000 signatures on nomination papers in order to make sure my name is on the ballot, but due to this pandemic, signature collection has become more difficult now than ever before. In the past, I've enjoyed standing on street corners and meeting the people of our great state to ask them for their signature, but that's no longer a safe option.
For years I successfully oversaw these business services, enhanced the use of technology to better serve the business community, and improved online access and functions to facilitate processing and reduce turnaround time and paperwork and streamline business services.It is time to return those duties to the Wisconsin SOS.If we want to really be open for business, it was a mistake to remove these duties from the office, and I will work with the governor and legislators to restore them.I care about our state and want Wisconsin to provide good opportunities for new business and the important jobs that come with them. Restoring these duties will ensure that Wisconsin is truly open for business and end the confusion and problems for those attempting to obtain business services in our state.I am also very concerned about the environment and will continue to work to protect our state's air, water and land. Whether it is sand or iron mining, eutrophication of our lakes or the contamination of our ground water, we all need to fight to protect and improve Wisconsin's environment.One of my important responsibilities is chairing the Board of Commissioners of Public Lands. We wisely use the almost billion-dollar principal to provide loans to schools and municipalities. The interest from these loans, around $30 million each year, is given to the public school libraries of our state. I look forward to the campaign and listening to people's thoughts and opinions. I always say that my most important job is being there when you need help, and I ask for your vote so I may continue to work for the people of our state.
ShareThis